The Brights' Net's We are here! Project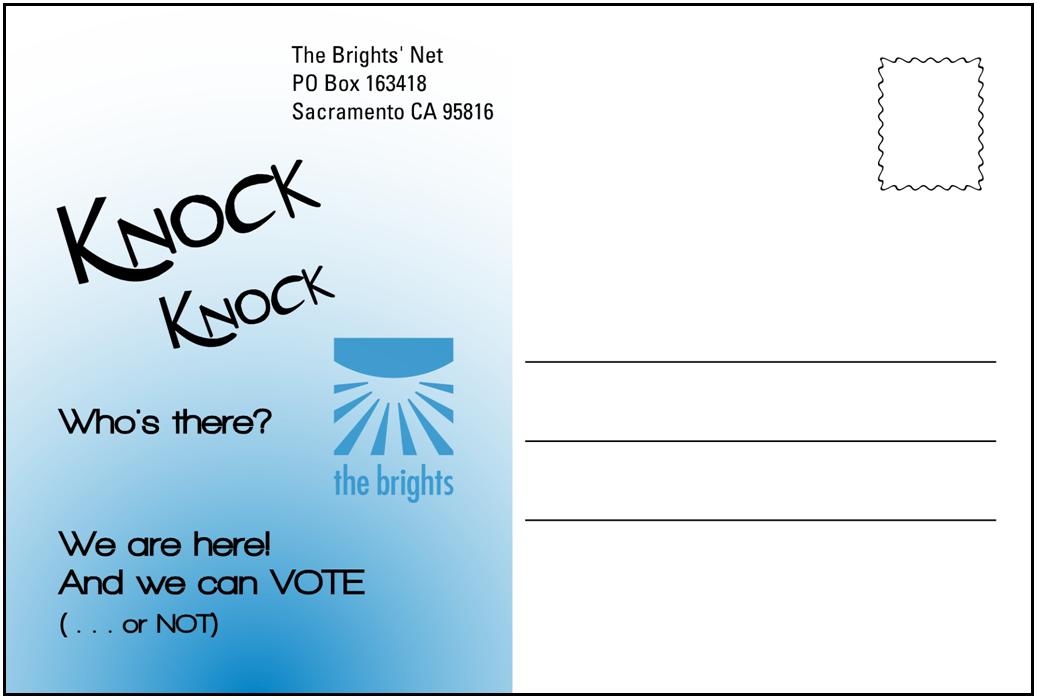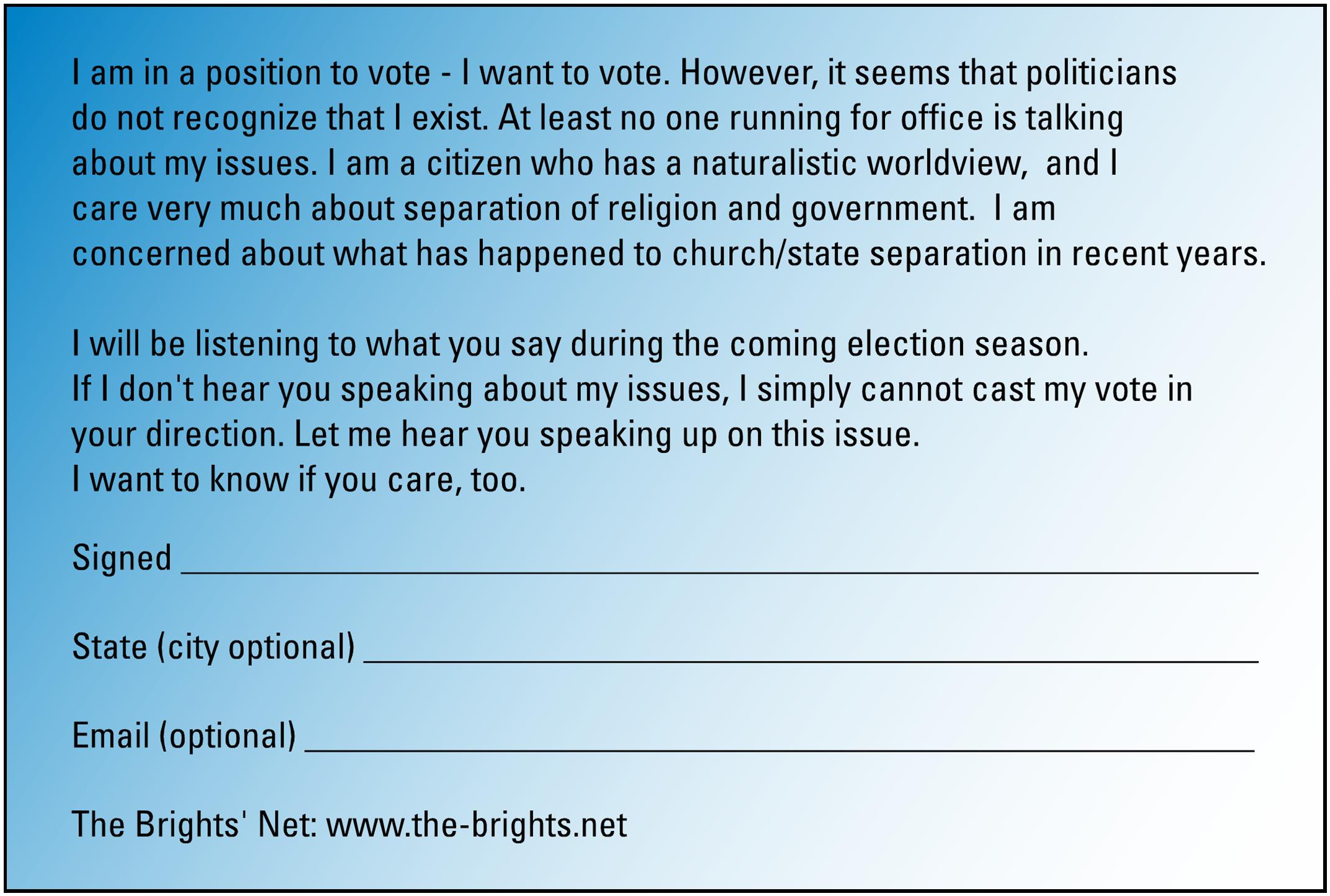 Brights can start making elected officials at all levels (also candidates for office) aware that a sizable segment of the citizenry is no longer content to be systematically ignored.
Here is How to Play a Role
If you basically agree with the general stance on the card, then here is how you can participate in this awareness campaign.
1. Email brights-stuff@comcast.net with "postcards" in your subject line.
2. Ask that N cards be mailed to your postal address. Please try to pledge at least 5 cards -- this will make our postage cost to you worthwhile. Please send as many cards as possible. If you lead (or are part of) a Brights group, think about having a "sending party."
3. The postcards are free. Request the number that you can pledge to send to politicians.
4. Use the table below to find the postal addresses of your targeted politicians.
5. Complete and address the cards; then stamp with correct postage (26 cents each) and mail them.
Send to Political Campaigns
Here are central mailing addresses for major 2008 presidential candidates:
Clinton : 4420 North Fairfax Drive, Arlington VA 22203
McCain: P O Box 16118, Arlington VA 22215
Nader : P O Box 34103, Washington DC 20043
Obama: P O Box 8102, Chicago IL 60680
Send to Elected Officials
Here are links to postal addresses for key elected officials (this is a U.S. Government operated website):
U.S. Senators – Search here for your senators' Washington office and/or visit their websites for home office.
U.S. Representatives – Find contact information for your congressional representative by typing zip code.
State Governors – Select your state to access postal contact information for your governor.
State Legislators – Search for legislators by U.S. states and territories; use the directories provided.